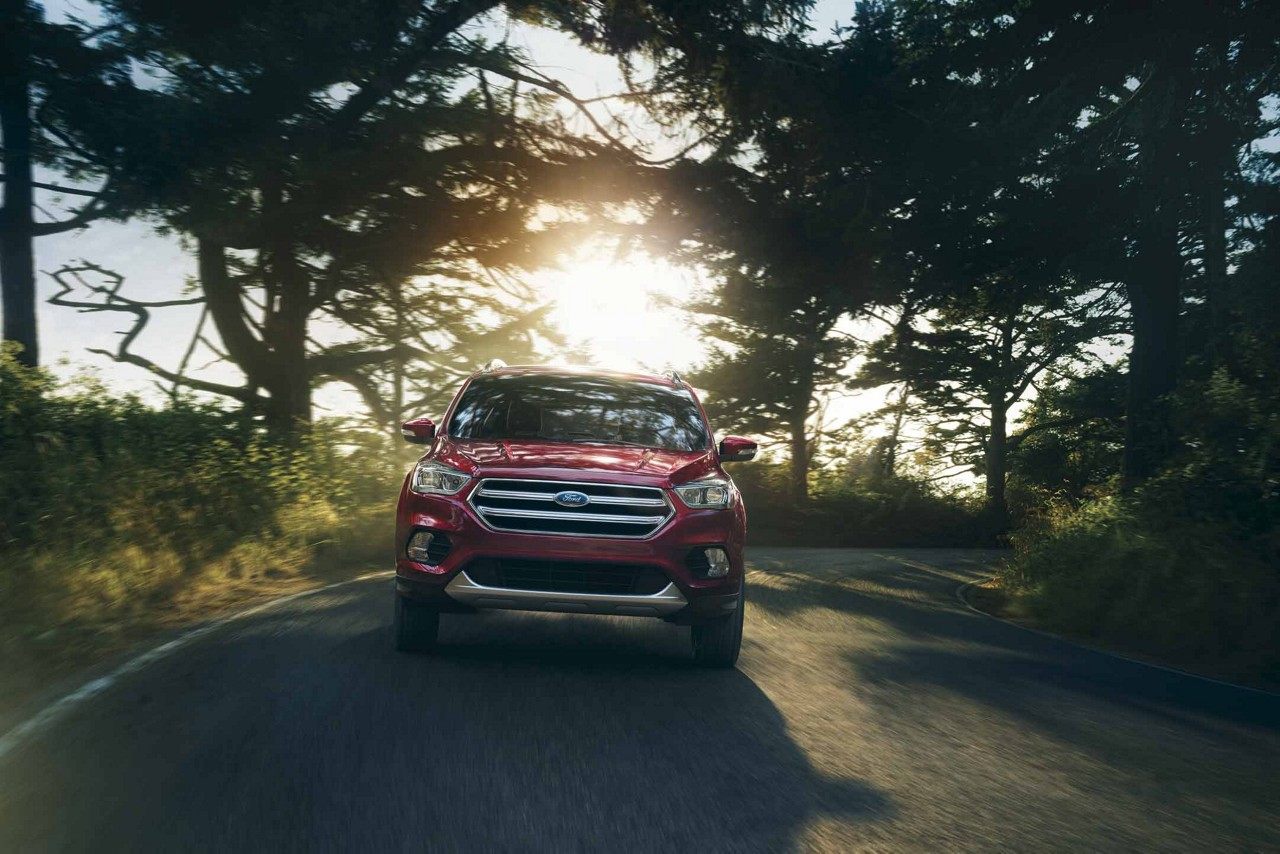 For buyers who are not sure what vehicle will past the test of a superior automobile, the race has ended and the 2018 Ford Escape has won by a landslide against its competitors. Ranked higher than its counterpart in all categories, including crash test ratings, comfort, and power, there is no comparison between the escape and the equinox. Here at Sutton Ford, we pride ourselves on service and we want to show you the amazing capabilities of the latest and greatest in Ford Escape history. We will make sure that you get the best service from the purchase to the yearly maintenance of your vehicle. We want to help you match with your perfect vehicle and we are positive that this SUV will fit all your compact SUV needs. You will not find a better place to buy your new Ford Escape in Matteson, IL!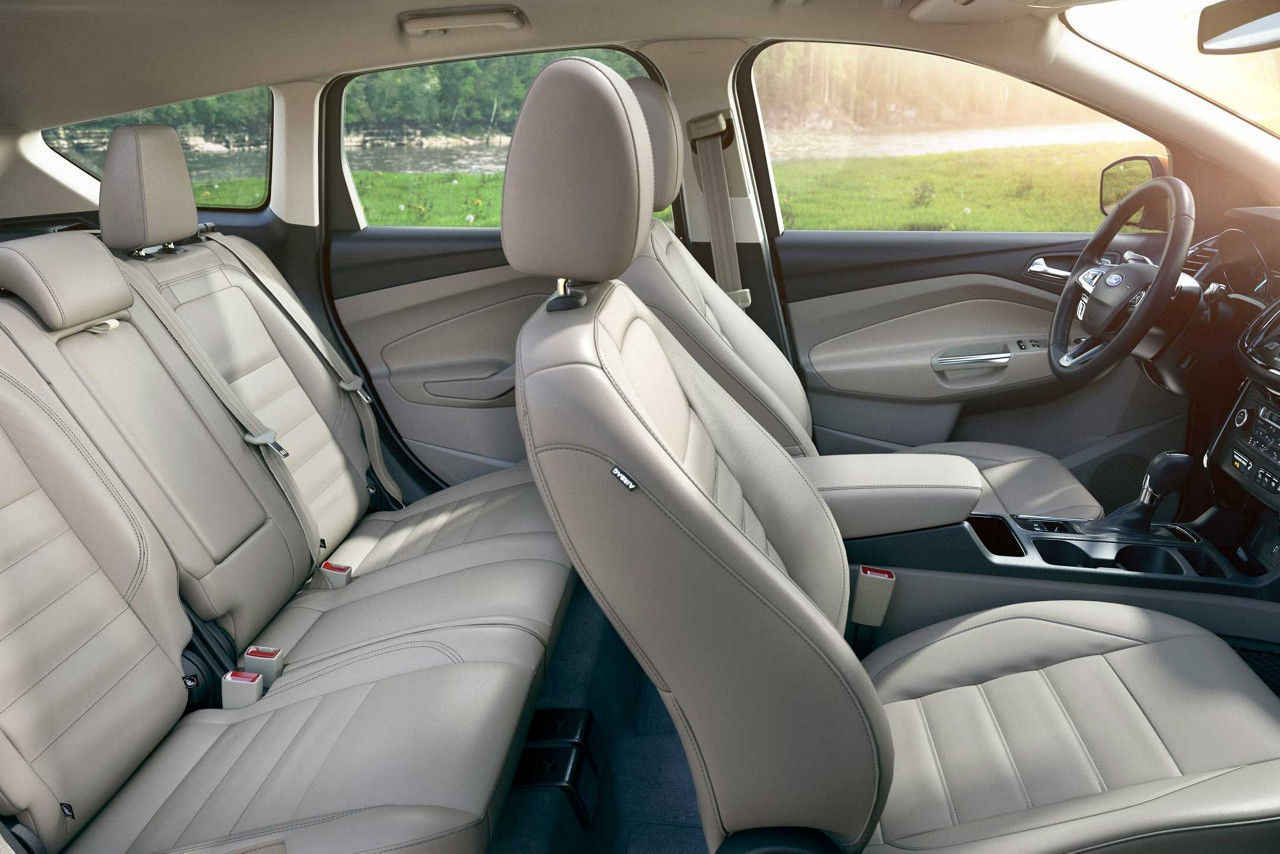 Interior
The most highly rated features of the new 2018 Ford Escape are the amazing interior comfort and exceptional cargo capacity that cannot be found in this year's Chevy Equinox. The comfortable interior design has a large media center console complete with a bin for all your mobile devices, and even a driver side footrest! Model also include options such as: heated steering wheel, premium leather, Dual climate controls and 5 bucket-seat capability, this versatile compact SUV has more cargo space than the equinox with 34 cu. ft. of cargo space without even folding down split rear seats!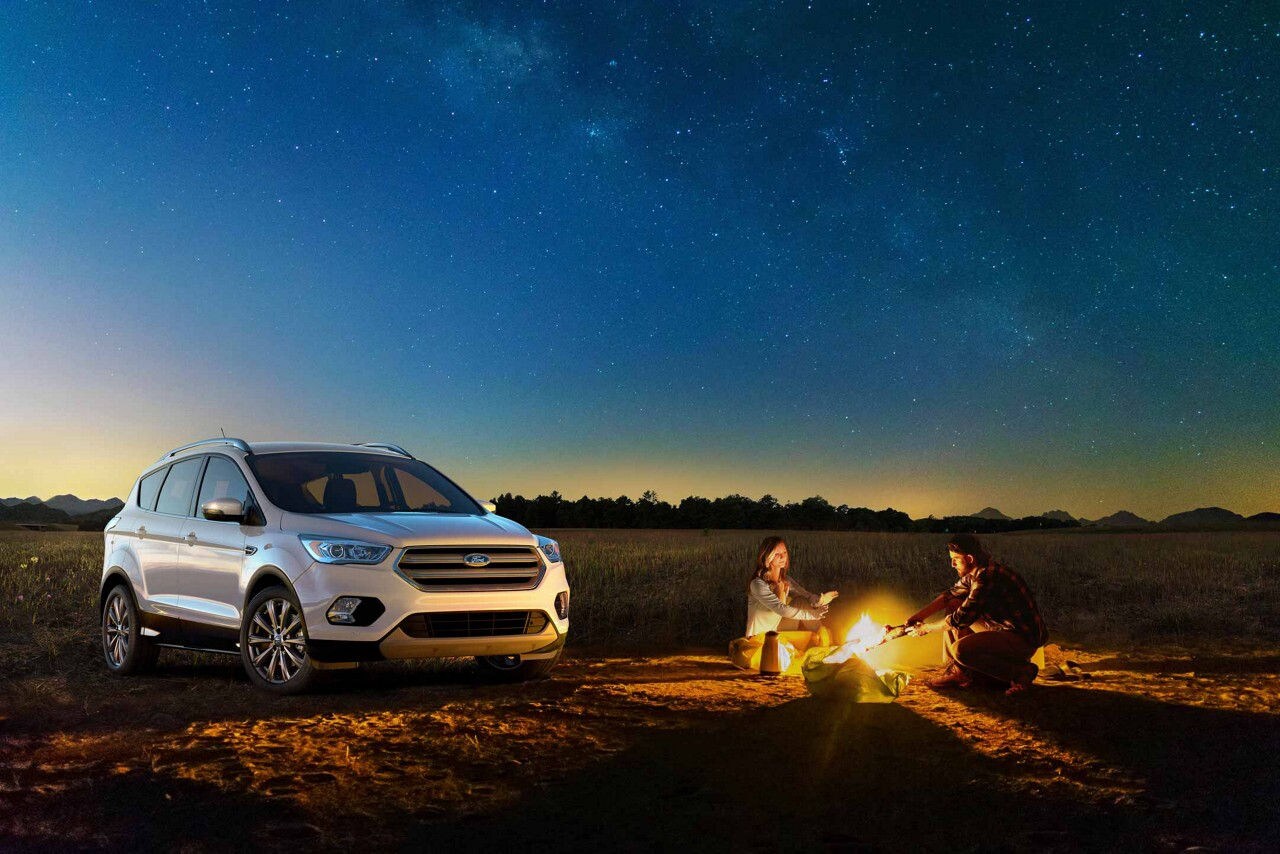 It is no question that the Ford Escape is equipped with the Chevy Equinox's technology and more by not only having both Apple CarPlay and Android Auto, but, to add to its superior comfort, it is equipped with the latest SYNC 3 technology that is only found in the 2018 Ford escape. The Sync 3 system is voice activated which keeps the tech savvy driver's eyes on the road while still keeping them connected to their favorite mobile device. Designed for superior audio quality with its 10-Speaker audio system by Sony and SiriusXM Radio that has Traffic with Travel Link, the newest Ford Escape has tech features to keep your life on the go while you are on the go.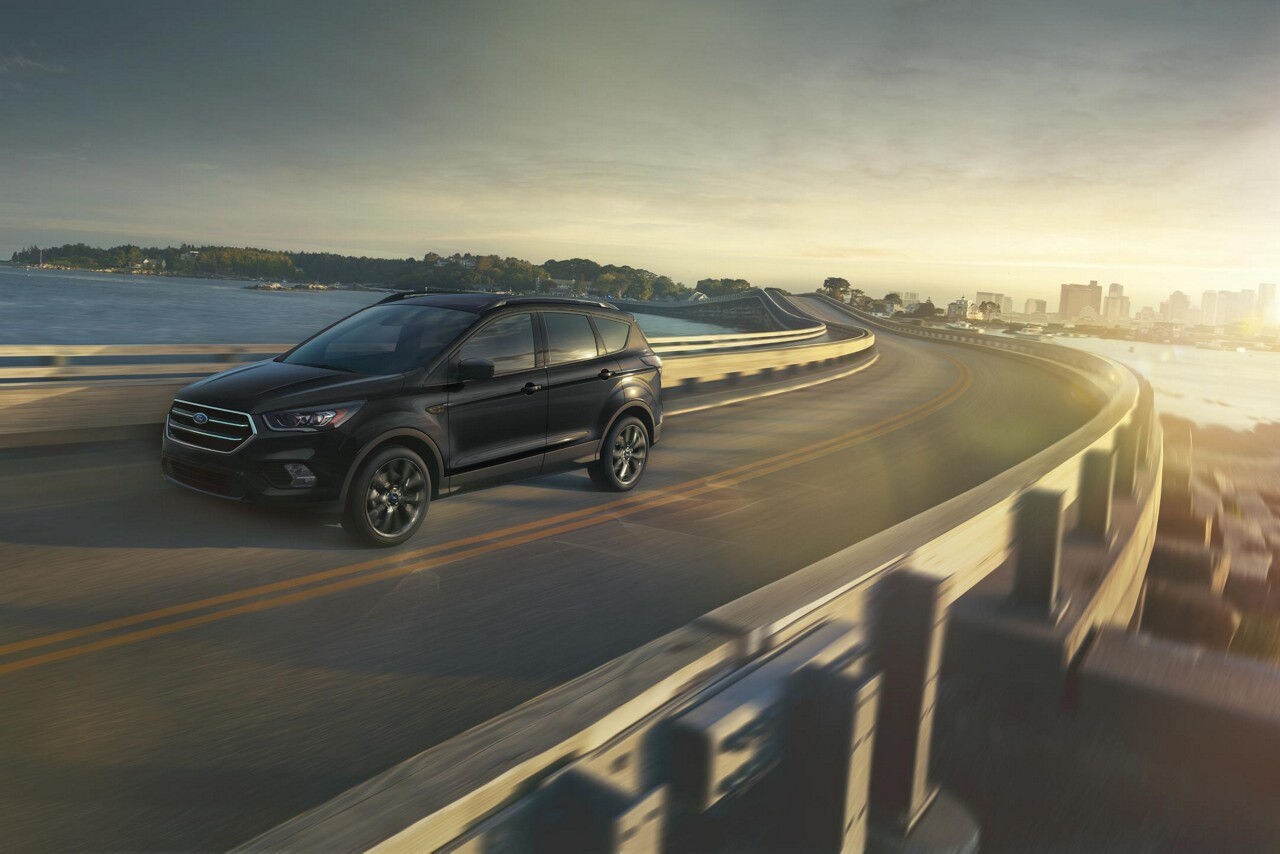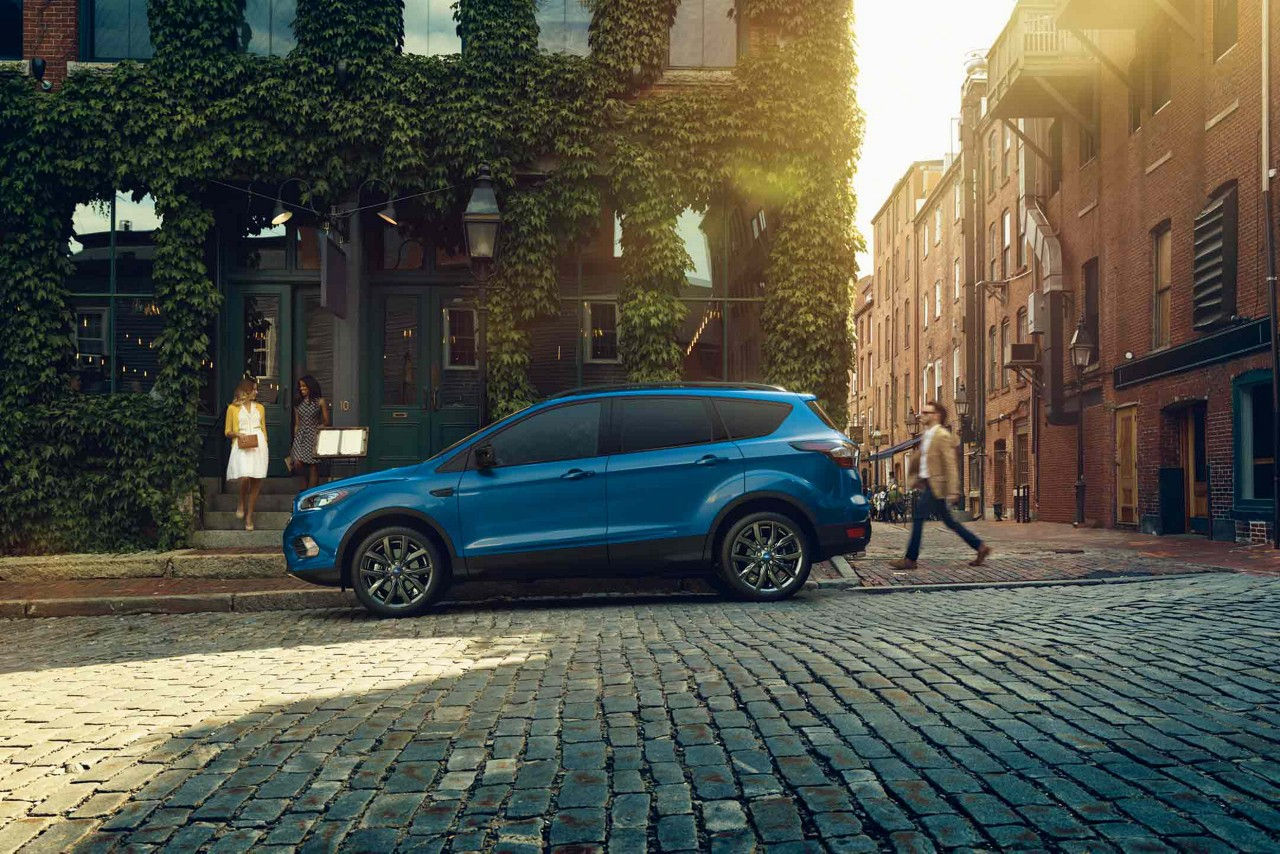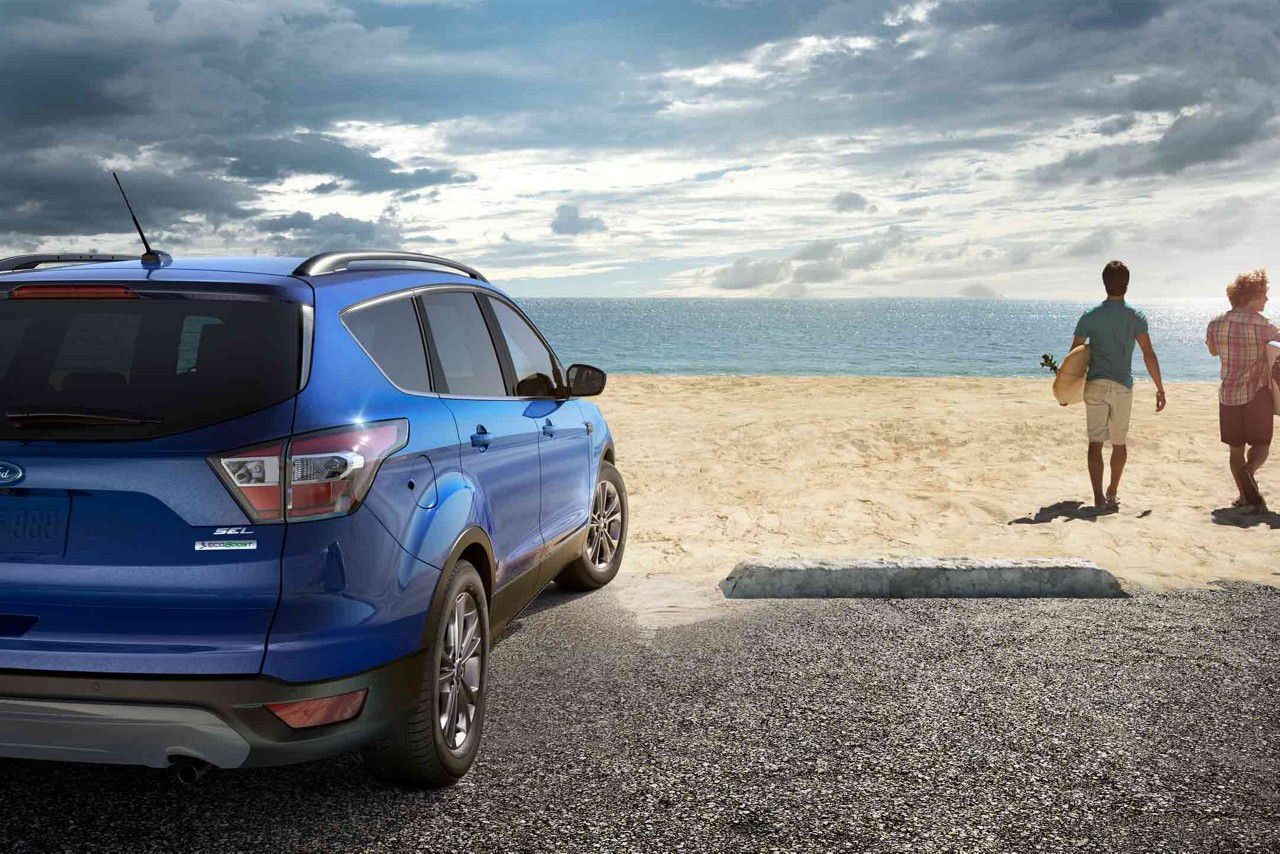 Power and acceleration
Power and acceleration are some of the best premium features of this new Ford Escape model. Offered with a turbocharged EcoBoost engine or a Twin-Scroll Ecoboost engine that allows this powerful compact SUV to reach over 200 horsepower, the 2018 Escape gives unspeakable acceleration and power over most of its rivals. It has a 2.5 L four cylinder engine and a 6 speed automatic transmission that gives a sporty feel and incredible get-up-and-go power. It also gives the option of using the 6 Speed SelectShift option to offer the feel of a manual transmission so that this powerful machine can be handled in any way you desire. This compact SUV will prove that it is not compact when it comes to speed. 
Riding & Handling
Surpassing other vehicles in its class is yet another category; this vehicle is offered in Front wheel or intelligent four wheel drive and also brings the most up to date technologies in handling such as: AdvanceTrac with Roll Stability Control, Curve Control, and Torque Vectoring Control for the best and most precise handling at top speeds. The Curve Control transfers G-forces to enable more traction to the outside of the tires and the Torque Vectoring will transfer the torque to the wheels with the perfect grip. With the best and most superior handling technology, you are sure to have the most comfortable ride with the best possible ride over any other vehicle. You will not find this amazing handling power in the Chevy Equinox. However, 'seeing is believing' and to prove that this vehicle is top quality and above all other vehicles in its category, you must stop by and take this model of ingenuity for a test drive. At Sutton we offer the best prices accompanied with astounding customer service and can assure you that bringing this SUV home will be one of the best purchases to fit your needs. Stop by our customer service focused dealership and meet with one of our experts to test drive one of the highest rated compact SUVs in its class: the amazing and all-new 2018 Ford Escape!