2018 Ford Explorer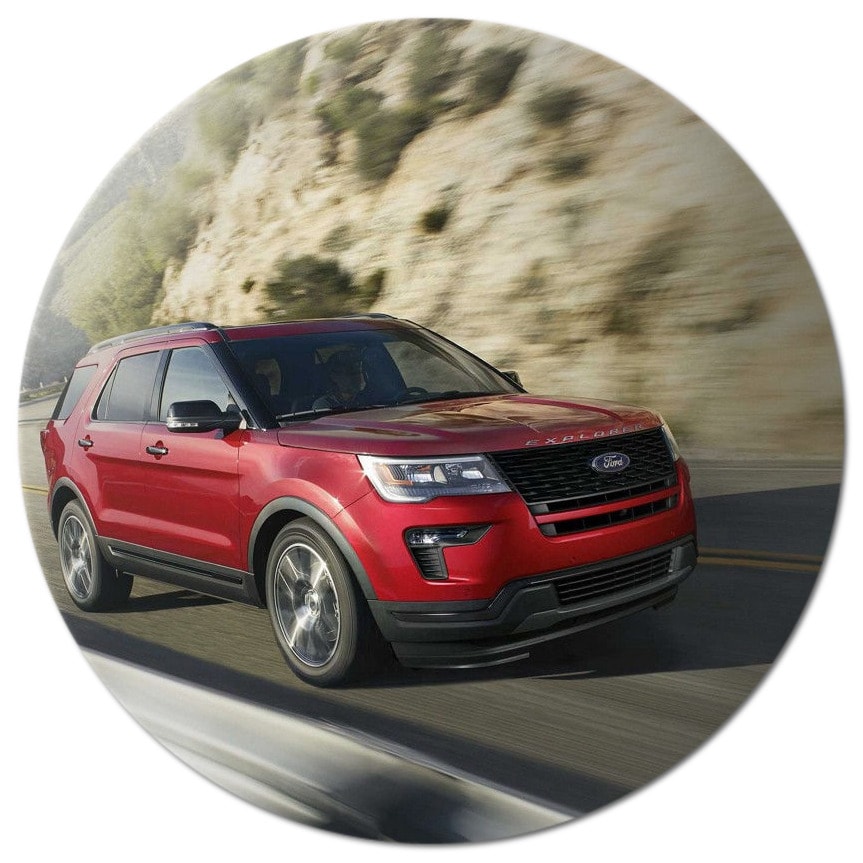 The all-new 2018 Ford Explorer is in its eighth model year and has made vast improvements to encompass both those who seek to roam the open roads and explore (yes the pun is intended) the world, and those who drive to work or take the kids to practice every day, and to incorporate what is needed to embrace both markets. Ford has done a great job grasping both niches and incorporating features, technologies and safety elements into the new 2018 Ford Explorer that will appeal to each buyer such as a more refined interior for a more family friendly environment, a twin-panel moon roof for a panoramic view for the nature lover and a Terrain Management System for the off-road lover in all of us. The 2018 Ford Explorer, as we look at each element a little deeper, has something for everyone, from a safety standpoint, a technology perspective, an exterior element and an interior feature or even the fuel economy if you hate stopping at the gas pump every few miles in your old SUV.
We have several 2018 Ford Explorers to choose from at Sutton Ford Lincoln near Tinley Park, IL so come down and test drive one today!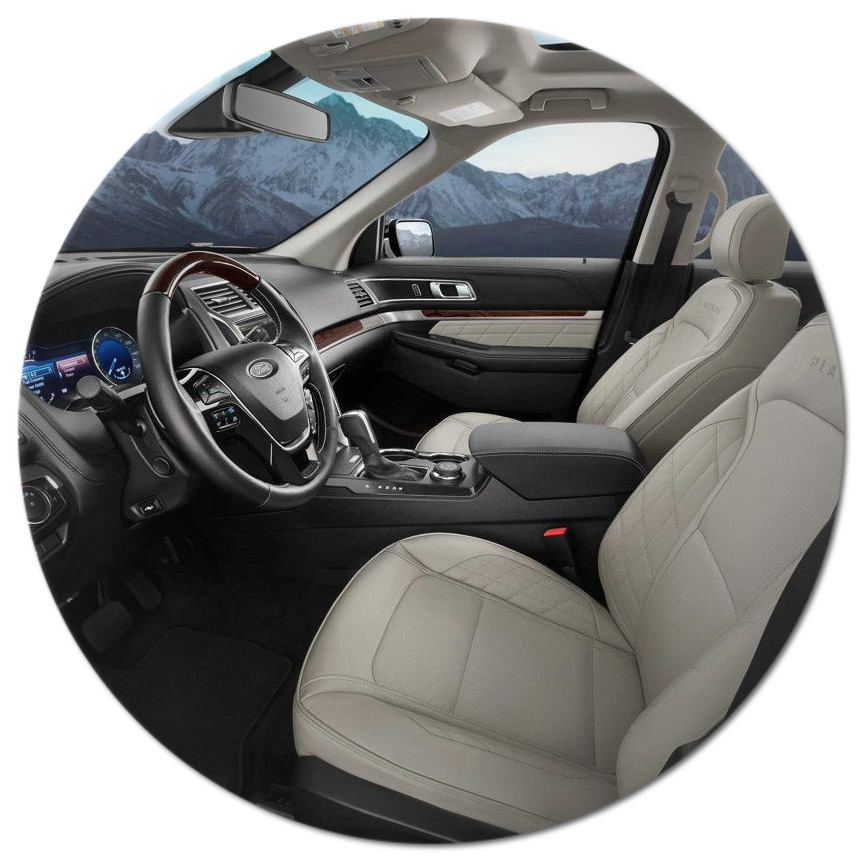 Trims
The new 2018 Ford Explorer comes in five trim lines the base Explorer model, the Explorer XLT, the next level up the Explorer Limited, the super model Explorer Sport, the superior Explorer sport and then the top of the line Explorer Platinum. Each trim line and model has dynamic features to bring to the table for each market niche to enjoy from play hard models to hit the road from coast to coast, or for the off-roaders, or if you are the more family friendly members of the Explorer members who need the grocery getter and the cargo space but still want the power and performance of the 3.5L turbocharged engine, the 2018 Ford Explorer models have choices galore for you in each trim line.
The 2018 Ford Explorer, Explorer Platinum and Explorer Sport come standard with the V6 turbocharged 3.5L turbocharged EcoBoost engine that is a powerhouse pushing out three hundred and fifty lb. ft. of torque and getting over three hundred and sixty five horsepower which is the best in class direct injection engine in its class.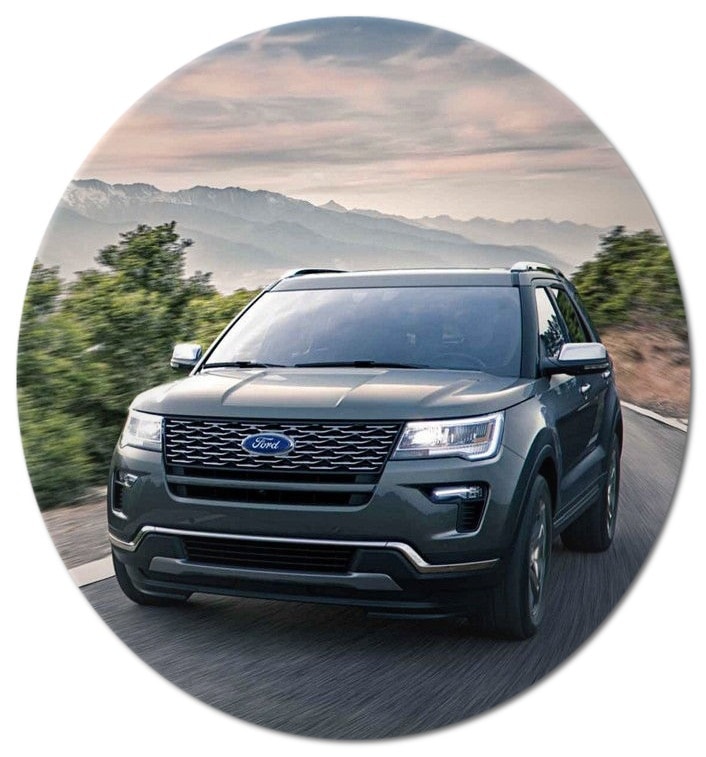 Horsepower
The 2018 Explorer Limited boasts the 2.3L two hundred and eighty horsepower engine that pushes out over three hundred and ten lb. ft. of torque and has a Class II towing package to handle all the towing jobs you can throw at it. The 2018 Ford Explorer XLT comes standard with the 3.5L Ti-VCT V6 Engine and the Explorer Limited Edition gives you the option to choose it as a package deal if you so choose. The V6 3.5L Ti-VCT two hundred and ninety horsepower, two hundred and fifty five lb. ft. of torque engine optimizes low, mid and high range power to match all driving terrain, situations and conditions. The Ford Explorer can handle towing up to five thousand pounds with ease and with towing and sway trailer control helps to control braking and engine power to better control handling and stability.
The 2018 Ford Explorer meets and exceeds every expectation for all market segments. Come in to Sutton Ford Lincoln near Tinley Park, IL and see the Explorer difference for yourself today!
Why Buy from Us?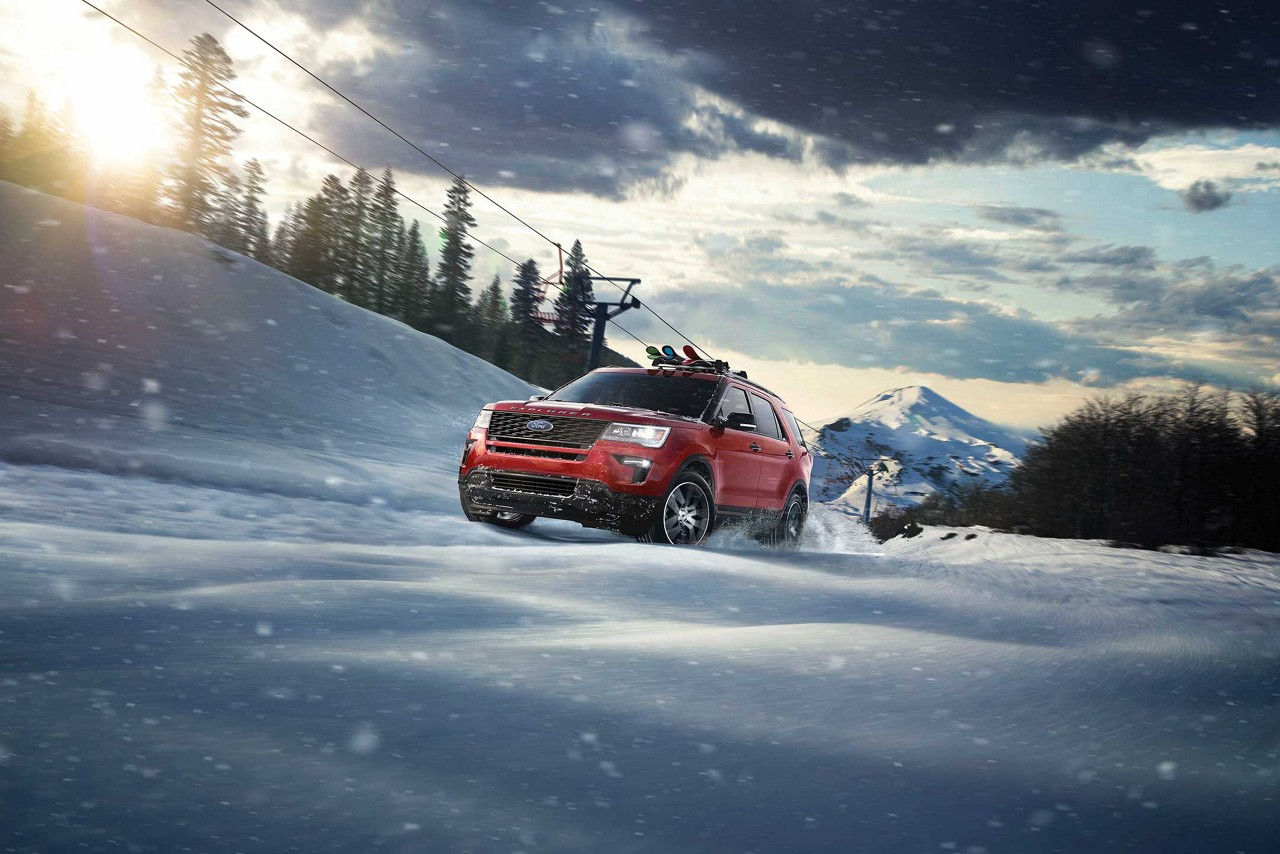 At Sutton Ford Lincoln we are committed to providing a difference to our community and meeting and servicing a greater need. We provide reliable and affordable vehicles to the greater community of Tinley Park, IL and have done so for decades and have been a family owned and operated business for years. We take great pride in making our valued customers a major parts of our dealership family and saving them money. Our professional sales and finance teams work hard to pull together finance and lease specials to save our customers thousands of dollars off their vehicle purchases and combine them with hard to find local and regional manufacturer incentives that our Illinois competitors can't even come close to beating.  
Incentives
Finance Specials